About Us

The place where kids learn with fun !!
Morning Star Montessori is a child care with a difference. Aimed at developing a solid foundation for your children in a caring environment. Conveniently located in a 7000 sq ft building off main street - the school offers a curriculum based on the principles of the Montessori method.
NOT JUST ANOTHER DAY CARE - we make effort to cultivate the social and intellectual skills, creativity and moral character of your children. Close supervision with a team of experienced, qualified, fully certified teachers & a low student:teacher ratio.
For working mothers needing financial assistance - we accept Child Care Solutions(CCS), learn more go through the CCS website @ www.twc.state.tx.us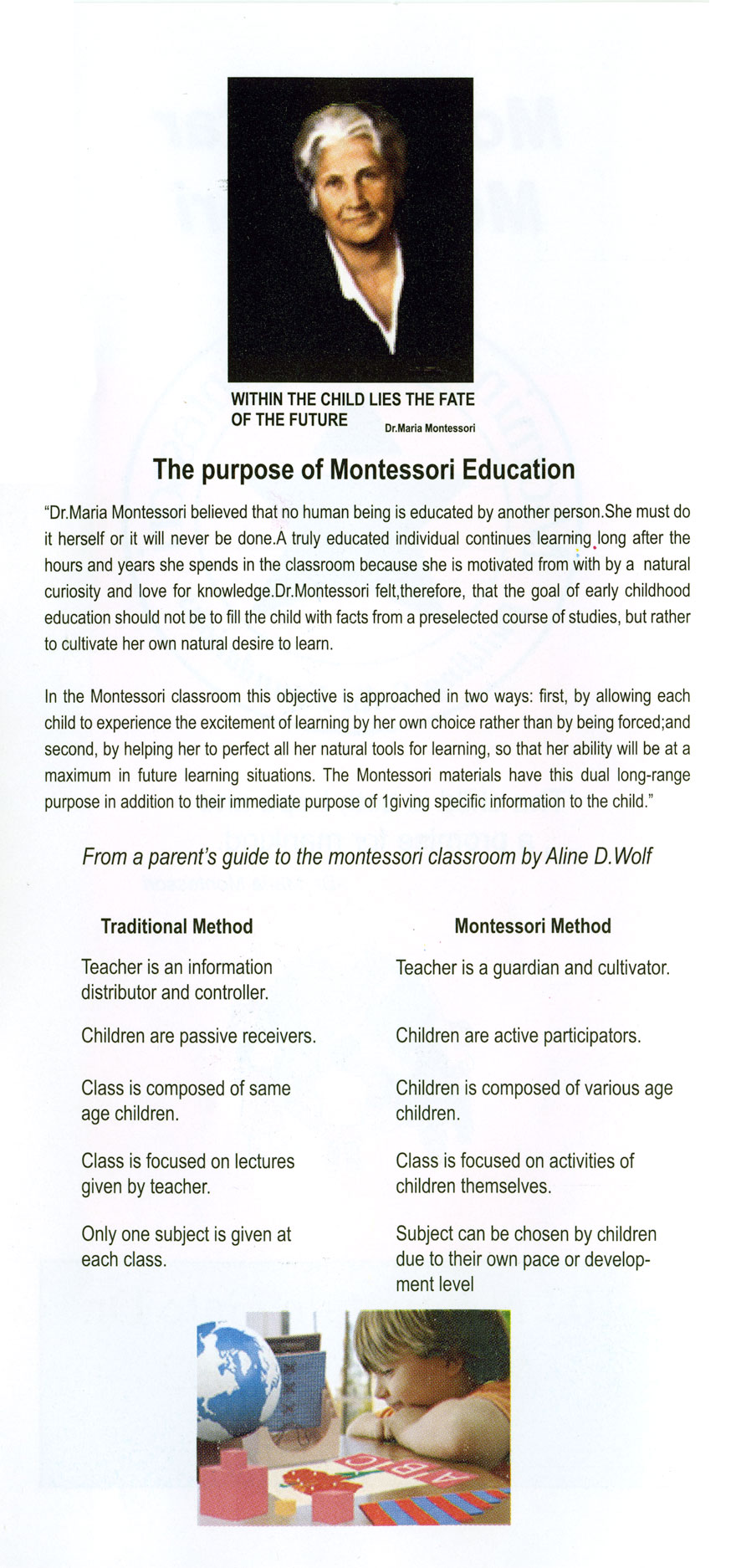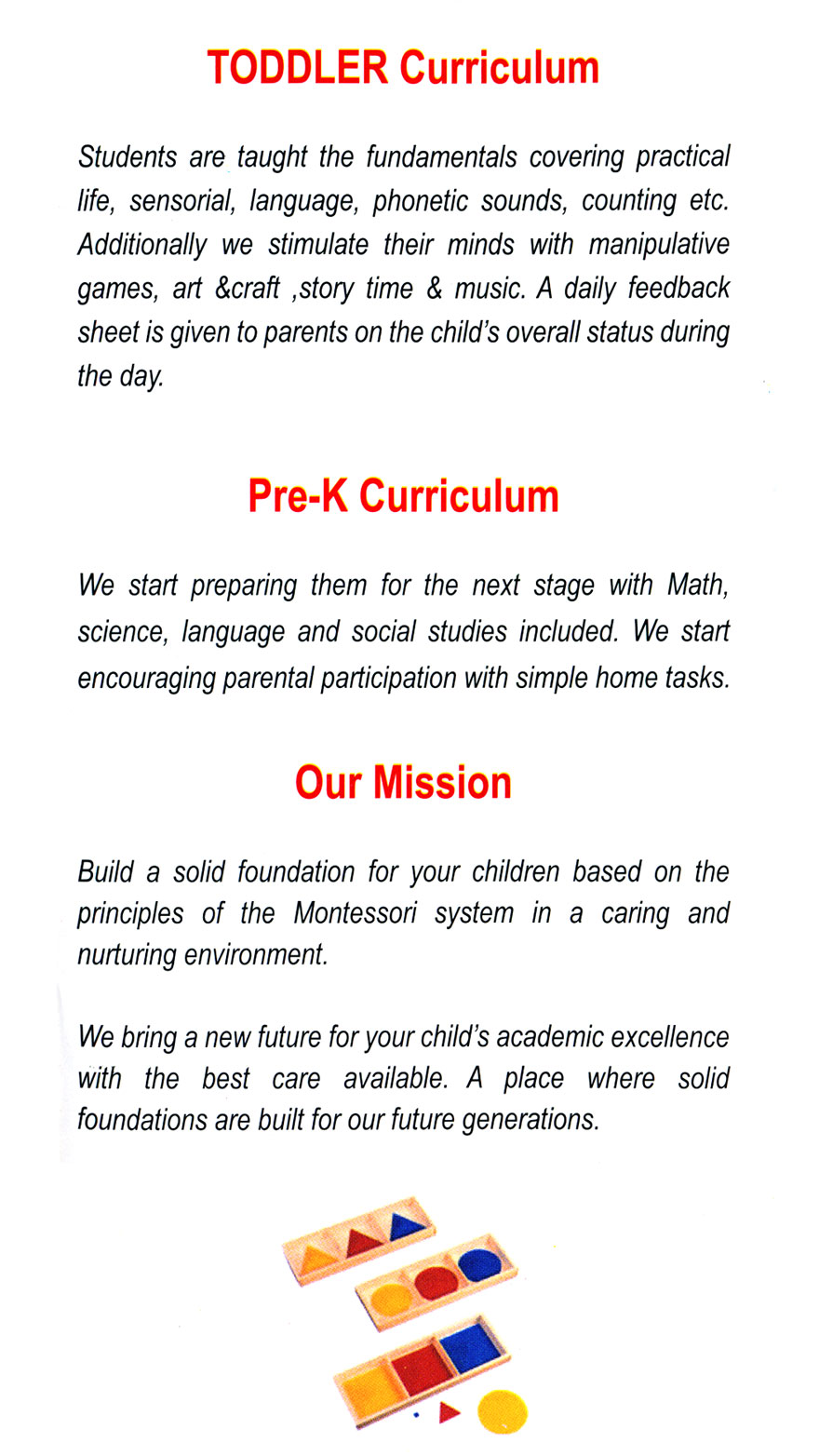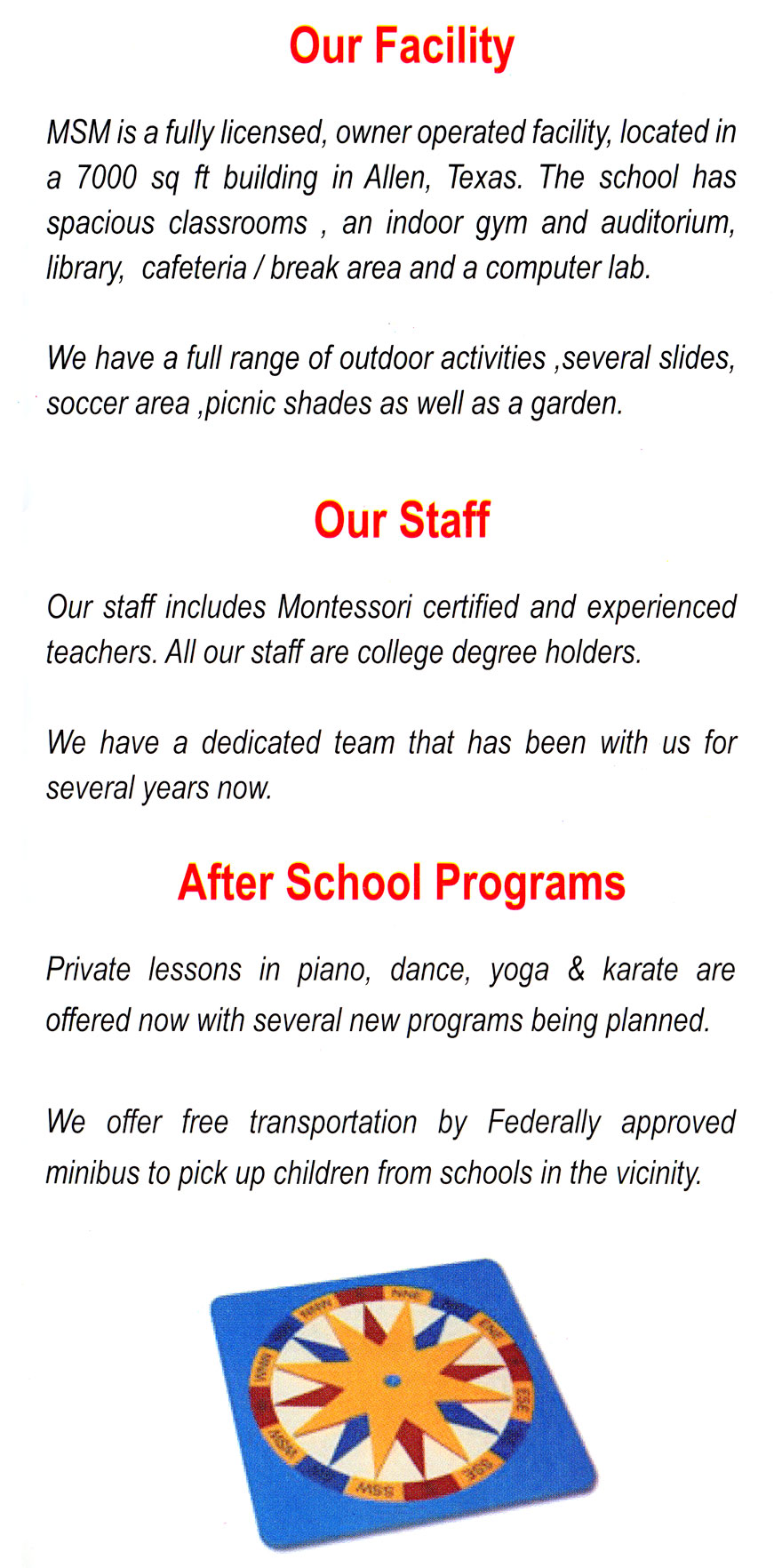 Unique offerings include:
Low teacher-student ratio.
Only 8 closing days in a year
Sibling discounts
We proudly offer various classes like piano, music, art, gymnastics and summer programs
Very Participative environment with qtrly talent programs where all children perform
Spacious and clean environment/huge playground
Competitive fees.
We build confidence, Interpersonal skills, self-esteem and ability to socialize.
Morning Star Montessori is a fully licensed, owner operated facility, located in a 7000 sq ft building in Allen, Texas. An accredited member of the National Association for the Education of Young Children (NAEYC).
Morning Star Montessori offers care for infants thru Grade 2 children in a safe, clean, and nurturing environment. Our staff a certified and highly experienced.
We are committed to the montessori approach to education providing freedom within a prepared environment, stressing academic individualized learning, and development for the young child.
We are focused on the academic and social development of your child with a good balance of extracurricular activities for both the mind and the body.
At Morning Star Montessori, we nurture your child in every aspect; preparing them for a brighter and a successful future. We cultivate social and intellectual skills, creativity, and moral character.
What's more:
We even provide pickup for after school programs and are open all summer!!
For more information please Contact Ms. Aveline at 940-368-8228 or 214-383-1876